~ Giving a Future to our Past ~
The world's finest foundry-cast natural gas and faux gas lighting.
Specializing in commercial grade, foundry-cast lamps that provide Old World charm and enduring quality.
Fixtures are handcrafted in the United States by skilled foundrymen and craftsmen from sand cast aluminum.
| | | |
| --- | --- | --- |
| | | |
A bright, warm light that has the old world
charm of welcoming you home.
Lamp Posts, Heads, Glass,
Mantles, Burners, Chimneys,
Electric Burner Convertions.
Everything to get that old lamp burning again!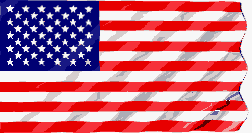 Made in the USA
~ The LampLighter ~
My tea is nearly ready
and the sun has left the sky
It's time to take the window
to see Leerie going by
For every night at teatime
and before you take your seat
With lantern and with ladder
he comes posting up the street.
Now Tom would be a driver
and Maria go to sea
And my Papa's a banker
and as rich as he can be.
But I, when I am stronger
and can choose what I'm to do
O Leerie, I'll go round at night
and light the lamps with you!
For we are very lucky
with a lamp before the door
And Leerie stops to light it
as he lights so many more.
And O! before you hurry by
with ladder and with light
O Leerie, see a little child
and nod to him to-night!
~ Robert Louis Stevenson ~


Old LampLighter
(Sammy Kaye hit of 1944)

He made the night a little brighter
wherever he would go,
The old lamplighter of long, long ago.
His snowy hair was so much whiter
beneath the lantern's glow,
The old lamplighter of long, long ago.
If there were sweethearts in the park
He'd pass the light and leave it dark
His smile would hide a broken heart, you see
For he recalls when days were new
He loved someone who loved him, too,
Who walks along with him in memory.
He made the night a little brighter,
wherever he would go.
The old lamplighter of long, long ago.

Before the days of electricity, a Lamplighter was responsible for lighting
the street lamps using a long torch.
He usually wore a tri-corner hat over a pony tail,
knickers, and waist coat - typical 18th century attire.
A good but hard job to get was the Lamplighter.
The Lamplighter would turn the street lamps on in the evening and off at morning.
The Lamplighter was a well known person through out the neighborhood.
He serviced the lamps, cleaning globes and adjusting burners.
His job was eventually jeopardized when a wind up clock was invented to
dim the lights during the day and to bring on full flame in the evening.
This clock could run for 8 days before winding was needed again.
This allowed Lamplighters to tend to more lamps, and thus less Lamplighters were needed.